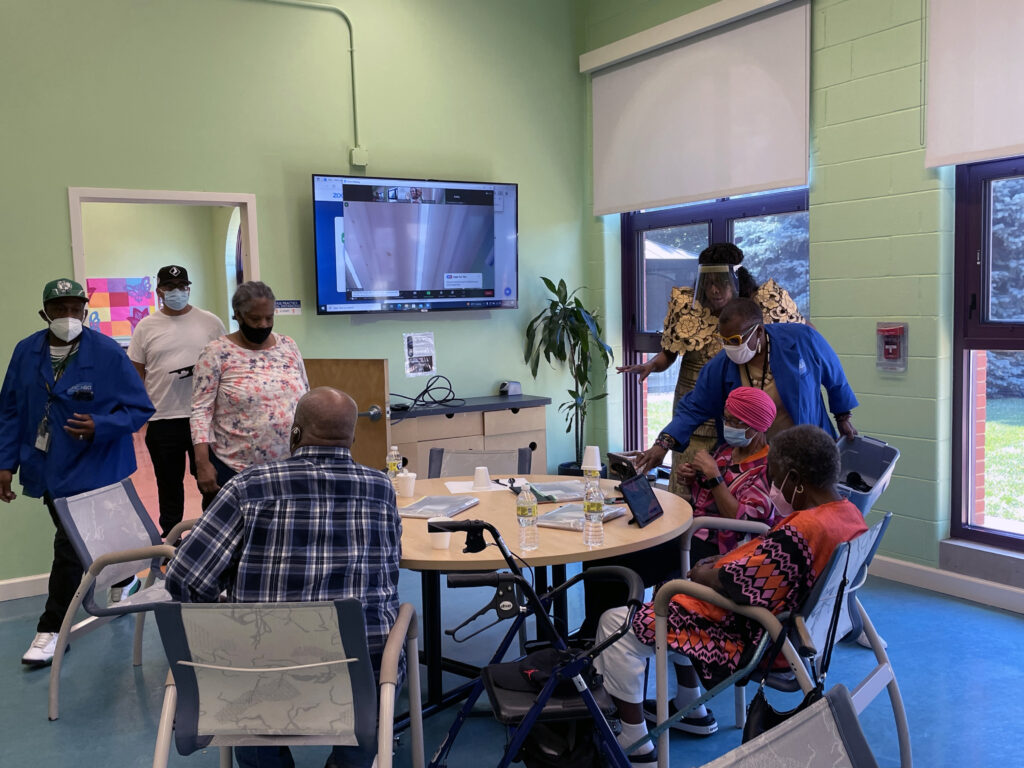 The Sage Collective Computer Club pilot program has collaborated with Chicago Commons' Adult Day Services (ADS) to bring a unique educational experience to our older adults and adults with disabilities. In addition to learning how to use tablets to communicate through email and Facebook, Sage Collective is teaching our participants about the natural environment and conservation efforts, with programs geared towards healing and relaxing the body, mind, and soul.
On July 19, Sage Collective's Computer Club Pilot program took Chicago Commons adult participants on a virtual African Safari in Tanzania, a trip to Tarangire National Park, and a climb up Mount Kilimanjaro, Africa's tallest mountain. Participants learned about the Clock Tower, which is the mid-point between Cape Town and Cairo; the Baobab Tree, Africa's most iconic tree, producing baobab fruit. In this virtual safari, the participants enjoyed seeing and learning more about the animals: the zebras with their great eyesight run with the wildebeest, who have a better sense of smell, to provide better security in a network for co-evolution of the animal species.
Participants and staff alike wore African-inspired clothing and accessories to celebrate Africa, its majestic people, beautiful land, and culture. This educational computer lesson represents the ties that bind African Americans with African ancestry, customs, and culture. It is such a pleasure for the adults participating in this program to learn to communicate with each other through modern technology, while connecting with both familiar and new customs and cultures through virtual travel and expanded activities.
To enroll in Adult Day Services (ADS), visit www.chicagocommons.org/adult-day-services.