Seniors visited the Bessie Coleman Library this month. During their visit, they participated in a painting workshop to learn the geometrical abstractions of Piet Mondrian. Using masking tape and acrylic paint, participants were able to mask off sections of their canvas to create a unique painting to take home.
Studies have shown that seniors who participate in creative arts experience lower levels of loneliness and depression. Creative activities help improve their quality of life by providing them with an outlet for their emotions.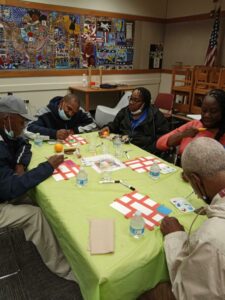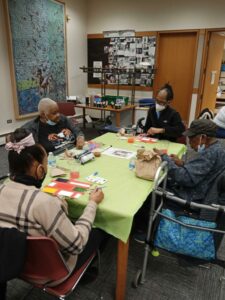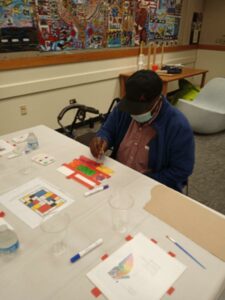 Chicago Commons' ADS center provides a "home away from home" for seniors and adults with disabilities. Services are provided by fully trained staff and a Registered Nurse daily, Monday through Friday.
To learn more about the Adult Day Service program visit our program page here.