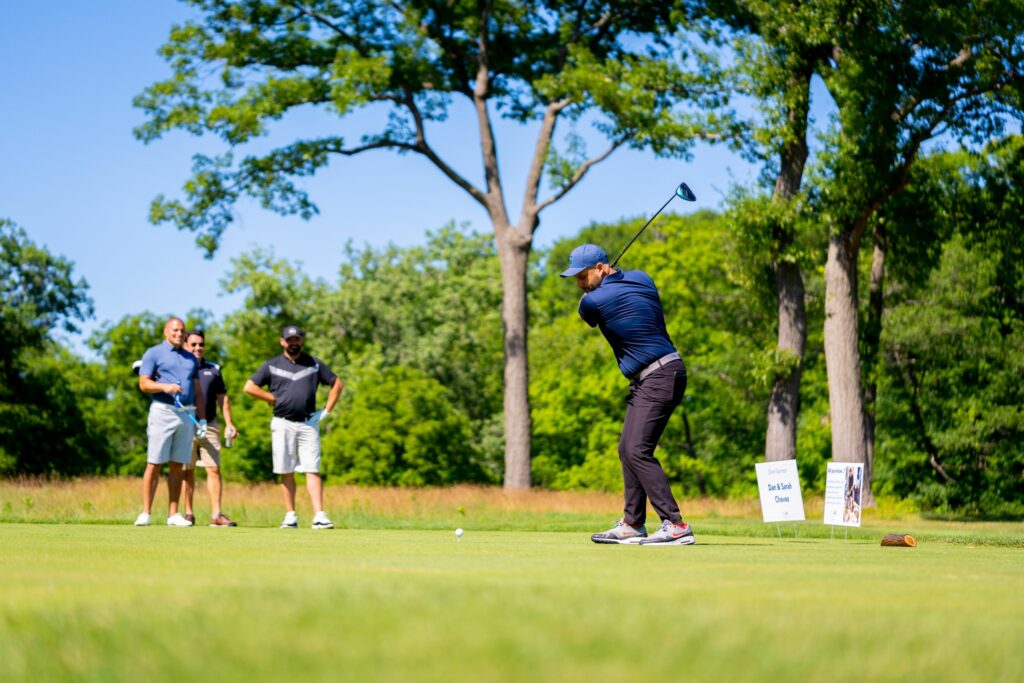 Thank you to everyone who attended our 20th Anniversary Evans-Blossom Golf Outing on Monday, June 27th, at Shoreacres. We had perfect weather for friendly competition on the green, followed by drinks and dinner overlooking Lake Michigan.
We want to thank all our sponsors including Platinum Sponsor Brian Littleton and Gold Sponsors Centuri, HBK Engineering, John Burns Construction Company, Meade, and Sirius Computer Solutions for supporting the outing. Thank you to our Golf Committee members Amit Mehta (Chair), Phil Kenny, and Ron Kaminski for your leadership. Our deepest gratitude to Annette Dezelan for once again hosting us at Shoreacres. This event would not be possible without your support.
Save the date for next year's Golf Outing on June 26, 2023!