Graham Taylor Society
How do I become a member of the Graham Taylor Society?
Supporters become a Graham Taylor Society member with a gift of $1,000 or more to the organization in a given fiscal year (July 1- June 30) for at least two consecutive fiscal years. Donors can designate their gifts toward general operating or to specific programs or projects. This can entail a single donation each year or a recurring monthly donation. Chicago Commons also gratefully accepts gifts of stock. Matching gifts qualify toward the total $1,000 gift.
Courtesies
Early invitation to Chicago Commons events
Open invitation to tour community centers
Special recognition in annual report, on website and events
Receive quarterly communication from Chicago Commons President & CEO
Invitation to donor recognition events including special event hosted by CEO
Receiving e-newsletter
Who is Graham Taylor?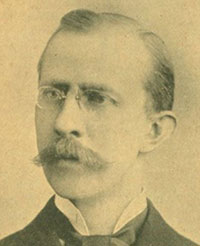 In 1894, Professor Graham Taylor moved his family into a house on Union Street surrounded by tenement houses to found Chicago Commons, a settlement house for Chicago's working-class poor and immigrant laborers. He was a visionary social reformer alongside Jane Addams, Mary McDowell, and Julia Lathrop. Along with interpreting the needs of Commons' community members (modern-day West Town) and administering much-needed social programs, Professor Taylor founded the University of Chicago's Graduate School of Social Service Administration, was a founding member of the Civic Federation, and served on numerous boards and commissions representing the needs of the communities Commons served. He had an unfailing commitment to social justice, believed in the inherent value of all people, and worked tirelessly alongside community members for real and lasting change. Read more about Graham Taylor and Chicago Commons.
Questions? Contact Cheryl Wisniewski, Director of Annual Giving, at Cheryl@ChicagoCommons.org or 773-826-4256.