Lea Taylor Society
How do I become a member of the Lea Taylor Society?
The Lea Taylor Society is comprised of donors who have agreed to make a planned gift to Chicago Commons and have filled out the proper documentation with the organization. The donor may fill out the planned giving intention form and note the type of gift that the organization can anticipate in the future. Donors may choose to support the organization's general operations or designate to a program or project at Chicago Commons that they are passionate about.
Courtesies
Special recognition in annual report, website, and at donor recognition events
Profile in Chicago Commons communications- newsletter, brochures (optional)
Invitation to select donor events such as annual meeting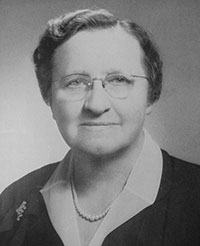 Who was Lea Taylor?
Lea Taylor was a daughter of Graham Taylor, founder of Chicago Commons. She literally grew up within Commons and took the reins of the organization in 1922 and led until her retirement in 1954. She remained deeply committed to Commons until her passing in 1976. Lea is remembered for her leadership, her work around labor and racial equality, as well as her work in the neighborhood guided by the families she served. Her management and fundraising skills propelled the organization forward through the 20th century and into the 21st. Because of her community-centered humanitarian work, untold thousands of children and families found themselves with the resources they needed to connect, develop, and thrive.
Questions? Contact Cheryl Wisniewski, Director of Annual Giving, at Cheryl@ChicagoCommons.org or 773-826-4256.