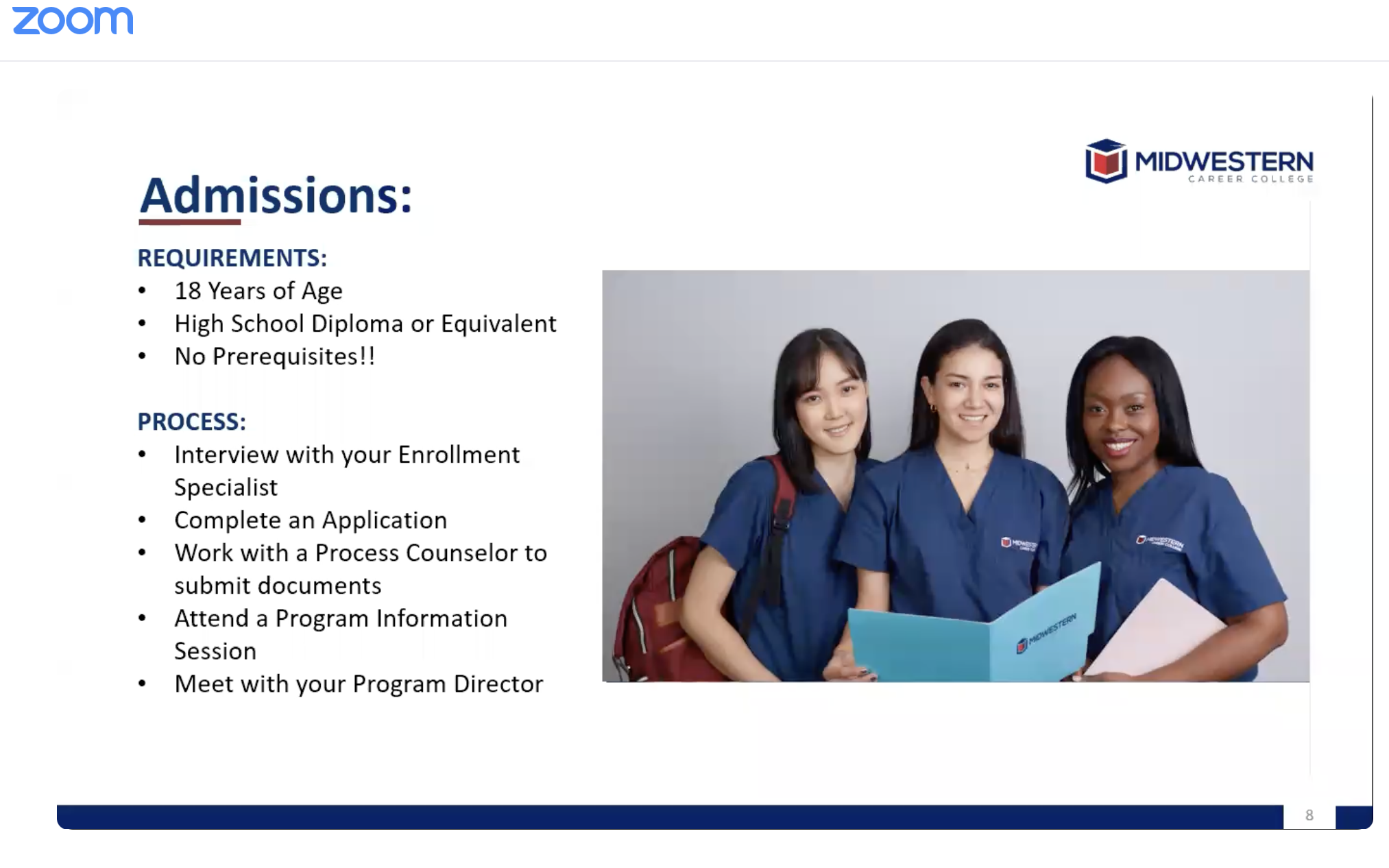 The Family Hub, in partnership with Midwestern Career College (MCC), held a virtual career spotlight on Tuesday, January 31st. Participants learned about Allied Health Careers from a MCC representative.
MCC's Allied Health programs can put you into a healthcare career. They have many programs, like a Certificate in Medical Assisting, Dental Assisting, Clinical Medical Assisting, and more!
If you'd like to learn more information or would like to see a full recording of the event, contact Renee Mack, Employment Coach.
Don't miss our next Career Spotlight on Tuesday,