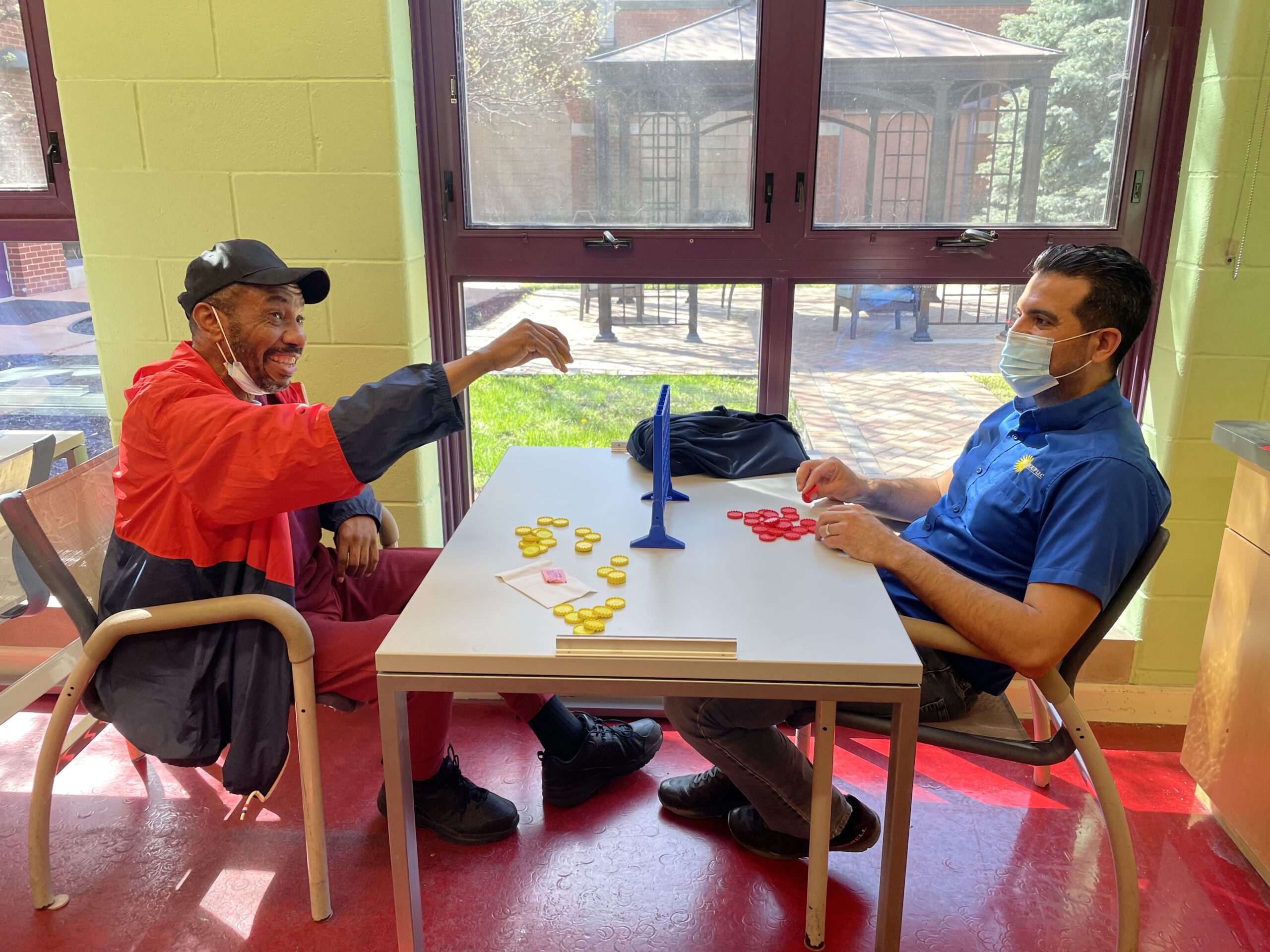 This month, we were delighted to have staff from the Diaz Group LLC volunteer with seniors and adults with disabilities at our Adult Day Services (ADS) program in Bronzeville. Our participants were engaged with games, crafts, music and more. Thank you to all the volunteers who volunteered for dancing, laughing, and singing with our ADS participants!
Engaging in social and productive activities, such as doing arts and crafts, playing games, or gardening may help seniors to maintain well-being and independence as they age. An active lifestyle includes doing activities that are meaningful and beneficial to the mind, spirit, and body.
Our Adult Day Service (ADS) program for seniors and adults with disabilities prioritizes meaningful activities for participants. Regular activities include memory games, technology workshops, games, devotion and arts and crafts.
Adult Day Service (ADS) at Chicago Commons is designed especially for older people and adults with disabilities who want to remain in the community but who cannot be home alone during the day due to a physical, social and/or mental impairment. Adult day services also provide respite for family caregivers, especially those who are employed outside the home, and socialization for isolated adults. Services offered at our ADS center include health monitoring, medication supervision, personal care and recreational activities. We offer nutritious lunches, snacks and can accommodate special diets.
If you are looking for a supportive, social environment for your loved one during the day, visit our Senior Services page.