Join us for the Chicago Commons' Family Hub
Entrepreneurship Fair
When: Saturday, July 22, 2023
Time: 10am – 3pm
Where: PAULO FREIRE CENTER
1653 W. 43rd Street
Chicago, IL 60609
We will have small local vendors selling a variety of products and services.
Here are just a few of our vendors:

Star Farm Chicago – Locally Grown Produce
Rebel Style – Custom-Created T-Shirts and Other Items
Icandy Coffee and Candles – Candles, Soap, and Coffee

The Entrepreneurship Fair is also a fantastic opportunity to learn more about entrepreneurship and get the resources you need to start your own business.
Speakers: Learn from experienced entrepreneurs who will share their stories and insights.
Workshops: Get hands-on training in areas such as marketing, finance, and business planning.
Networking Opportunities: Meet other entrepreneurs and build relations.
Free on-site childcare will be provided.
Vendor Business Directory and Community Resources will be available.
Parking Information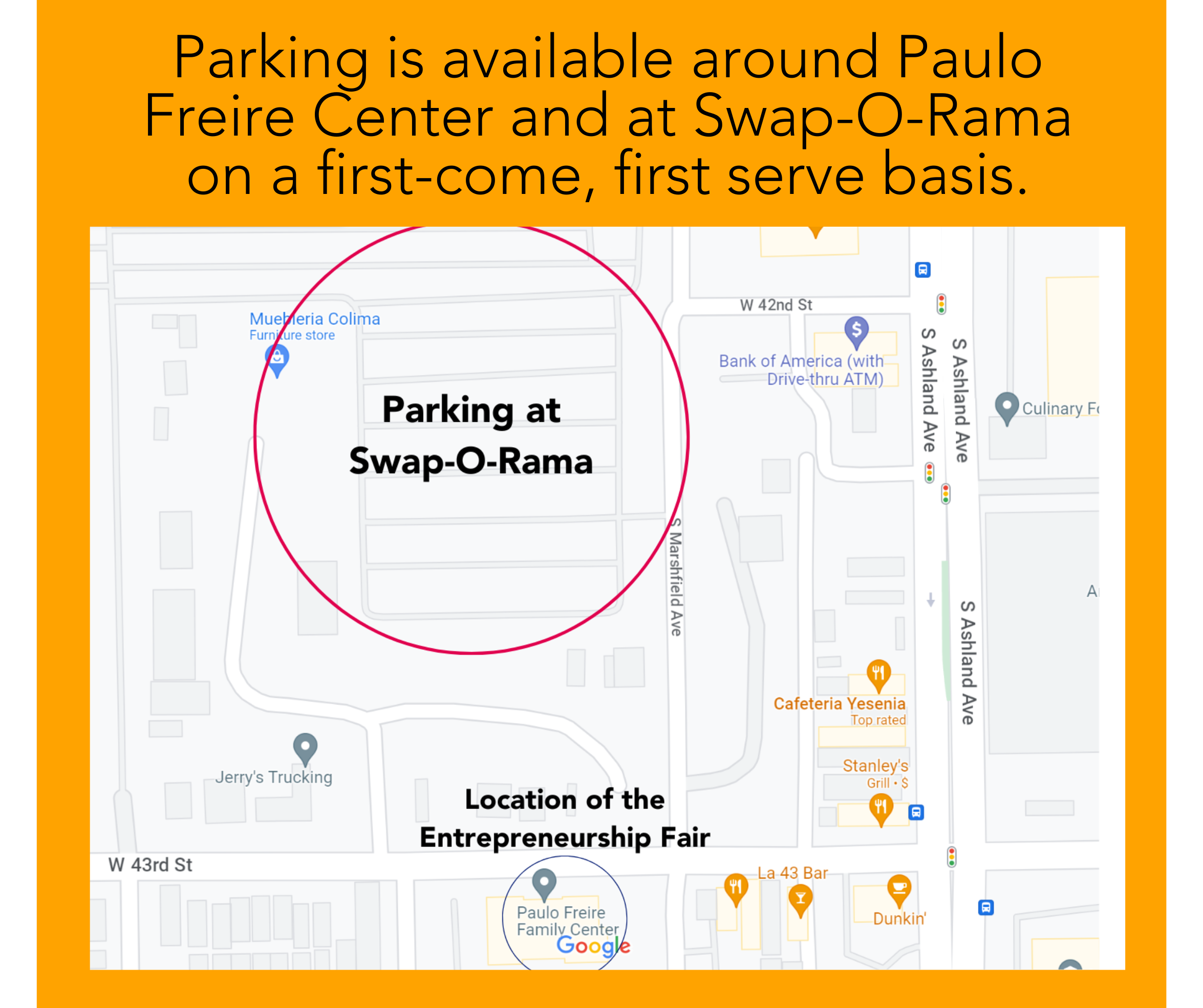 ——-
ABOUT THE FAMILY HUB
Chicago Commons' Family Hub provides parents/primary caregivers with a broad range of supportive services and educational opportunities. Our Family Hub staff make it convenient for our parents to attend free workshops at each center. Family Hub programs empower families to overcome poverty, systemic barriers, and embrace opportunities. Learn more about the Family Hub.