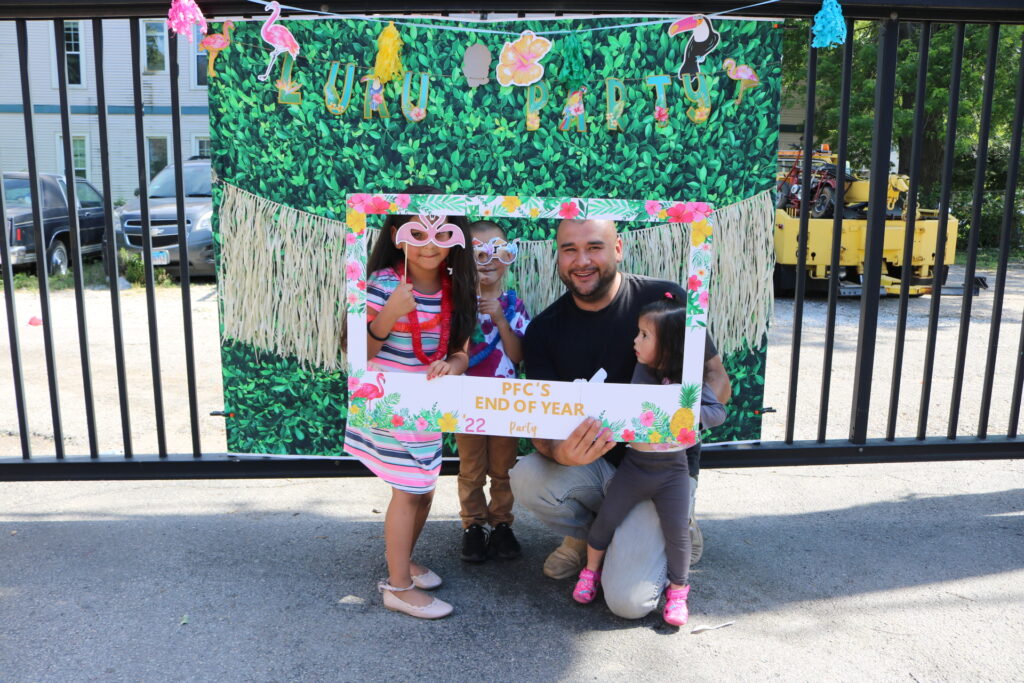 Thank you to all the Early Education staff, teachers, parents, and students who made this year's End-of-Year Celebrations a success! The events held in June and July at each of our four Early Education centers celebrated a year of student achievement. Students, parents, staff and community members joined together for a special day of activities, games, face-painting, and more.
Peoples Gas distributed free backpacks to nearly 100 graduating students. Students chose their favorite backpack filled with school supplies such as notebooks, markers, pencils, and more. At Nia Family Center, the Jessie White Tumblers gave an incredible performance, and Erie Family Health Center administered free COVID-19 vaccines to families and children 6 months and older. Thank you to PeoplesGas, Erie Family Health Center, and the Jessie White Tumblers!
Media coverage included CBS 2, NBC 5, ABC 7, Fox 32, and Univision Chicago 66 covering the Nia Family Center End-of-Year celebration and helping us get the word out about Chicago Commons' great work.
For more information on our Early Education programs visit: https://www.chicagocommons.org/programs/early-childhood-education/