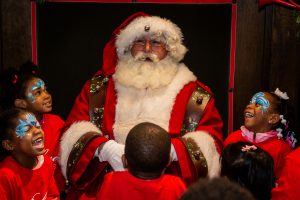 Chicago Commons is in the midst of gathering presents for our annual Toy Drive! The Toy Drive allows each child to go home with a present from their Holiday list. We are thankful for the support of HBK Engineering, People's Gas and John Burns Construction Company who donated presents to our children and in some cases, our families this year.
We are one week away from our gift delivery date, but 20 of our kids still need a present.
If you are interested in supporting the Toy Drive this year, please consider making a donation that will provide a child with a present. Every $25 donation will provide one child with a present this Christmas!