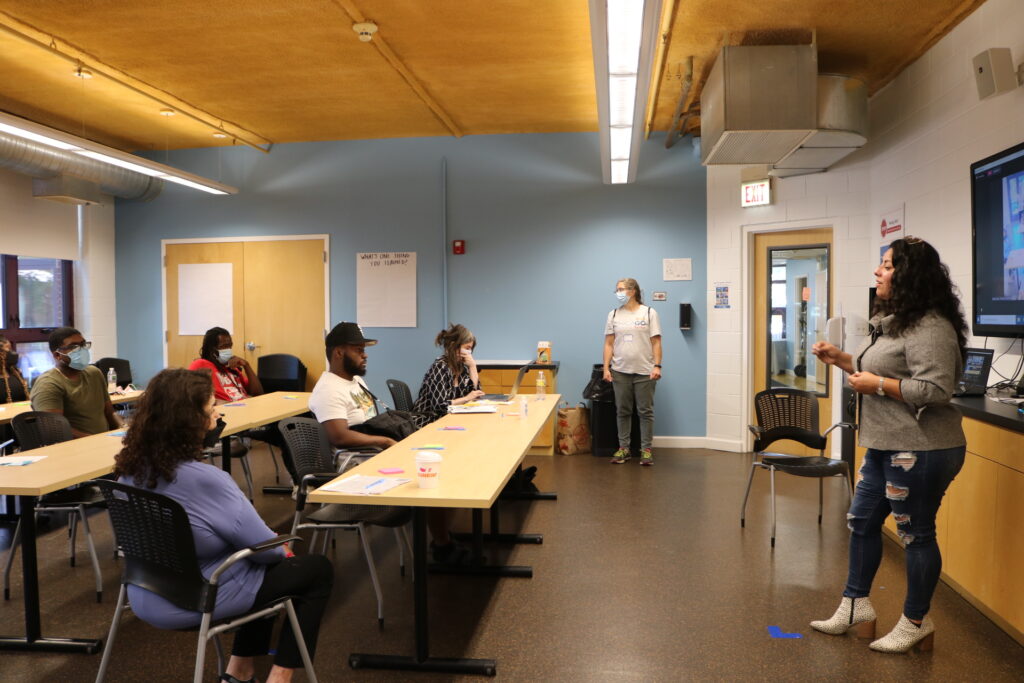 On Saturday, July 9, Family Hub hosted its first ever Entrepreneurship Fair, including five workshops on starting and operating a small business. Emmanuel Davila, Center Director, Illinois Small Business Development Center, at Puerto Rican Cultural Center hosted a webinar on obtaining capital for start-ups. Tom Knapp, Education Manager at Plant Chicago, gave a presentation on business models that leverage circular economies. Family Hub participant Erika Berumen led an inspirational talk on how she runs her small business as a single mother. Princess Fountain-Gentry, Interim Director at YWCA Chicago, discussed steps for starting a home daycare and Dr. Elisha Hall from the African and Indigenous Knowledge Network (AIKN) presented ideas for launching a small business. Thank you to all who presented for sharing your knowledge, resources, and inspiration.
Congratulations to our Family Hub staff for organizing this successful event and thanks to all the staff and volunteers who helped. Special thanks to CELC board members Sharon Moy and Evans Debeza for volunteering, and to parent vendors Terricka, Christian, Raketta, Luz, Sabrina Edwards, and Leslie Roman.
For more information about the Family Hub program, visit https://bit.ly/3HDpQ5J.